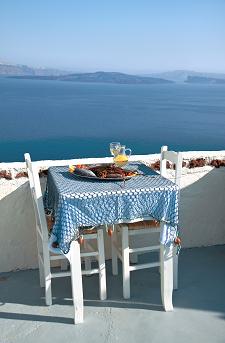 Are you ready to travel to Greece in the Family Food Experts kitchen? With co-hosts the Nutrition Babes, Kathy Siegel and Lauren Harris-Pincus, both RDs, we will be traveling there with our culinary guide, California Greek Girl, Mary Papoulias Platis.  Get ready for some Mediterranean flavor-filled fabulous recipes and cooking tips.  Then you too can go Greek in your kitchen!
Come into our Family Food Experts Kitchen, Thursday, July 11th, 1pm ET, www.W4WN.com and www.W4CY.com. Let's explore olive oil choices, uses and other great Greek cooking tips together.  See you there!
… for the health of your family,
ellen (host)
KidKritics.com
Family Food Experts.com
If you miss this live show, listen to the replay on Sunday, July 14th, 1pm ET on W4WN radio.