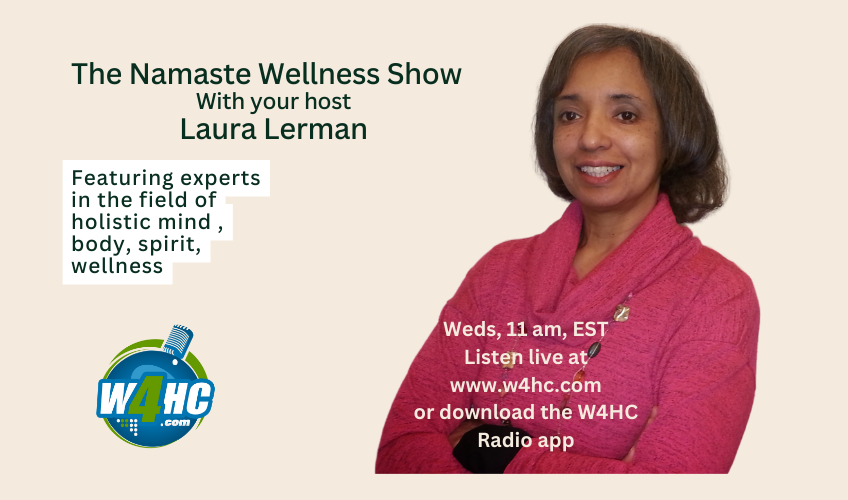 The Namaste Wellness Show with Laura Lerman is engaging with interviews with experts in the fields of holistic wellness, mental health, energy healing, yoga, and living a holistic lifestyle. Special shows the strength of the human spirit in times of crisis and repression. The show will inspire ideas, tips and strategies on managing stress.
The Namaste Wellness Show is broadcast Live Wednesdays at 11AM ET.
The Namaste Wellness TV Show is viewed on Talk 4 TV (www.talk4tv.com).
The Namaste Wellness Radio Show is broadcast on W4HC Radio – Health Café Live (www.w4hc.com) part of Talk 4 Radio (www.talk4radio.com) on the Talk 4 Media Network (www.talk4media.com).
The Namaste Wellness Podcast is also available on Talk 4 Podcasting (www.talk4podcasting.com), iHeartRadio, Amazon Music, Pandora, Spotify, Audible, and over 100 other podcast outlets.
Connect With The Namaste Wellness Show: