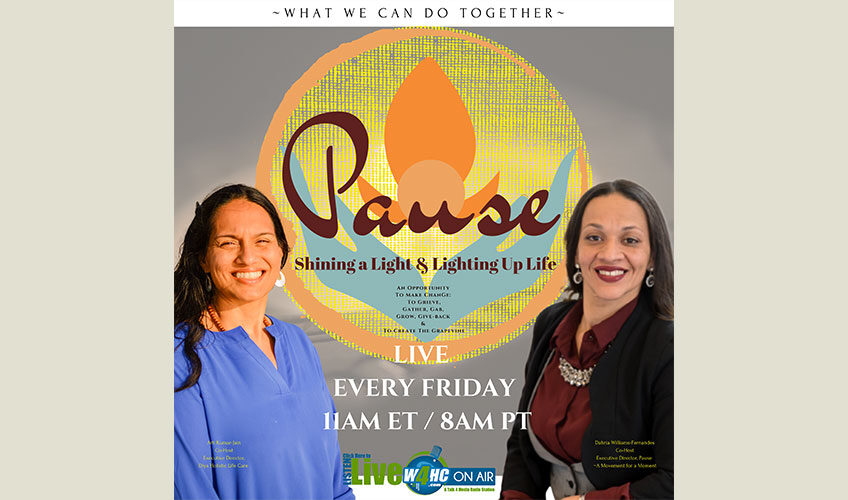 Pause – Shining A Light & Lighting Up Life
PAUSE 4 a Moment
An opportunity to Shine A Light and Light Up Life, create a positive mental shift within, encourage mindfulness, and remind people that you must "Choose Joy" and find the Silver-linings within Life's Hills & Valleys.
Our mission is to alchemize your grief into a force to be reckoned with!!!
Pause is broadcast live Fridays at 11AM ET.
Pause TV Show is viewed on Talk 4 TV (www.talk4tv.com).
Pause is broadcast on W4HC Radio – Health Cafe' Live (www.w4hc.com) part of Talk 4 Radio (www.talk4radio.com) on the Talk 4 Media Network (www.talk4media.com).
Pause Podcast is also available on Talk 4 Podcasting (www.talk4podcasting.com).
Connect With Pause: