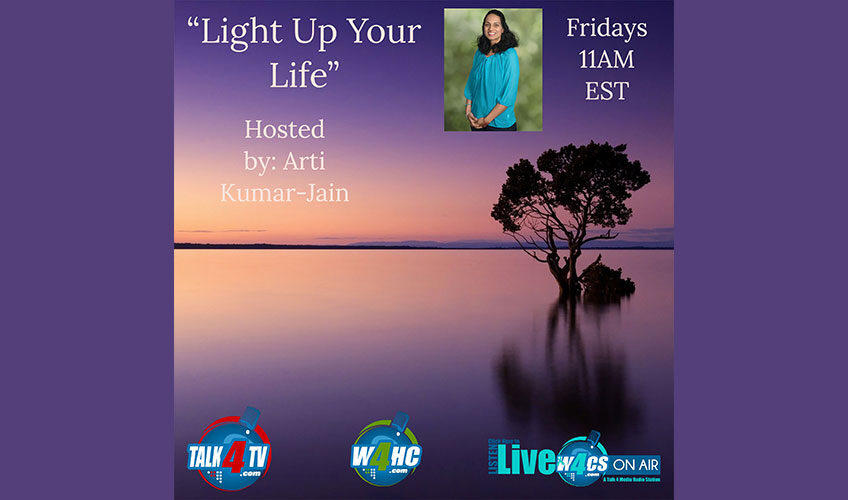 A time to tune in and listen to information, tips, and opinions on alternative methods to healing and promotion of health. Focusing on bringing light and love to health, relationships and self will all be explored. Cancer support relating to information for patients, caregivers including family and friends will be explored. Guests from various fields and walks of life will explore topics relating to health and well-being. Feedback from listeners for various topics will also be explored.
Light Up Your Life is broadcast live Fridays at 11AM ET.
Light Up Your Life TV Show is viewed on Talk 4 TV (www.talk4tv.com).
Light Up Your Life is broadcast on W4CS Radio – The Cancer Support Network (www.w4cs.com) part of Talk 4 Radio (www.talk4radio.com) on the Talk 4 Media Network (www.talk4media.com).
Light Up Your Life Podcast is also available on Talk 4 Podcasting (www.talk4podcasting.com).
Connect With Light Up Your Life: